Sagres Surf Hotel

Surfing lessons
There are schools of high prestige and include pioneering teaching methods that are applied in schools around the world. They teach people of all levels in a relaxed and safe environment.
They are just a few steps from the Hotel and they will come pick you up in the morning so you can enjoy the waves right away.
Plan your surf trip with Sagres Time, if you have any questions please contact the reception.
If you already know how to surf
If you already have the material and want to surf in Sagres with your friends or on your own we have good news, Sagres Time has thought of all the needs of surf lovers. At the moment you arrive you can park your car in the largest underground garage in Sagres and next to it you'll find your own independent large storage room.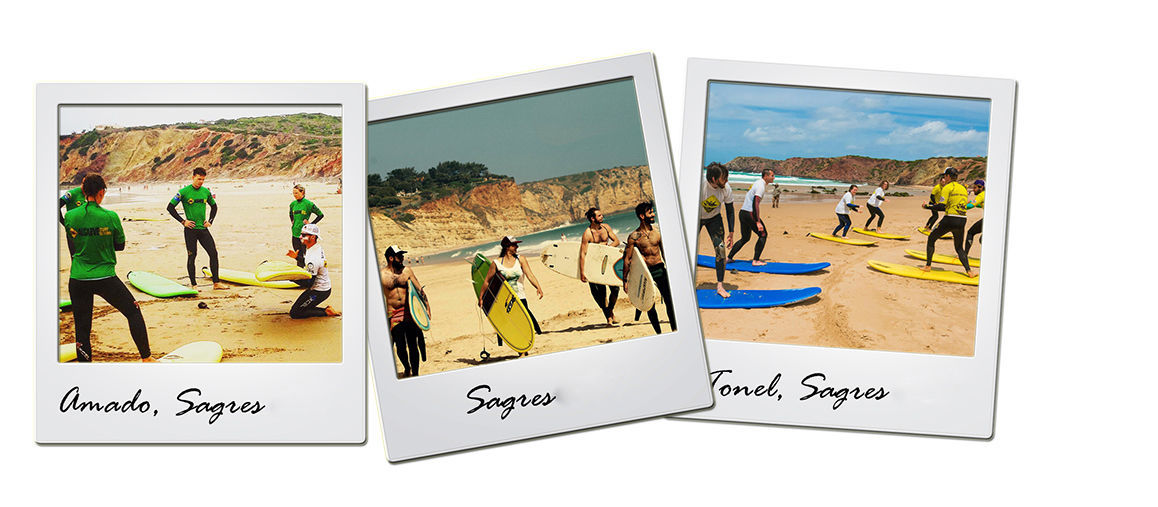 When you get back you have the possibility to clean the neoprene suit and hang it outside or in the storage room away from the rays of the sun.
After a hard day of surfing the best thing is to watch your own videos on your apartment's TV with HDMI and USB output. Refreshments and snacks from your own kitchen and if you need to recharge your batteries just ask for the barbecue and we will be happy to prepare it for you.
If you plan to return in the near future, you can also leave all your material in one of our storage rooms with no extra cost.
Enjoy the surf, enjoy the company and enjoy the moment.